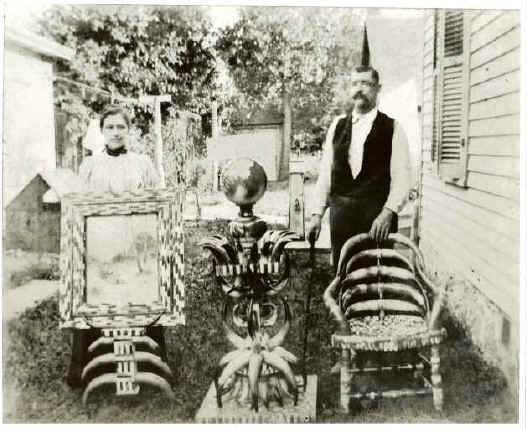 Among the most remarkable pieces of horn furniture created is this veneered table by Herman Metz of St. Joseph, Misouri, displayed at the 1904 World's Fair. Constructed with more than 60 cattle horns and hundreds of pieces of veneering.
Click here to see more Metz furniture.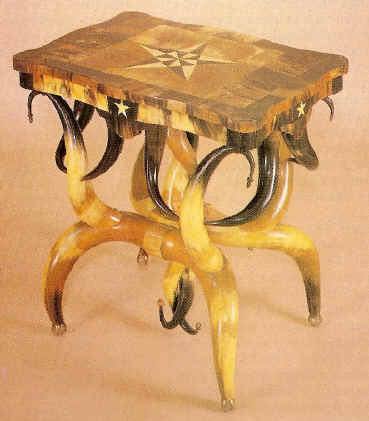 The beautiful horn--veneered table by Wenzel Friedrich, San Antonio, Texas. Made in the 1880's. The top is 19x27 inches, having his trademark inlaid ivory star on four sides. When new, this table was priced at $225.
Click here to see more Friedrich furniture.